We'd Like to Extend a Huge Thanks to YOU
To all our patients, vendors and employees, your support and dedication to wellness has made the last ten years a success for changing the lives of thousands of people. We look forward to another ten years and beyond!
Welcome to LBS Nutrition, New Jersey's premier nutrition and wellness practice
Conveniently Located in East Brunswick, NJ
Providing In-Office and Virtual Televisits
Food plays such a big role in our lives. By fully understanding the clients' special needs, we have helped more than 1,500 patients each year to become more informed about their dietary needs. LBS Nutrition will work with you one-on-one to create and implement appropriate meal plans that will suit your individual lifestyle. We all want to see results and with the right tools and support, anything is possible.
Four convenient central NJ locations and all major insurances accepted. Evening and Saturday appointments available upon request.
Meet Our Passionate Team Members
Licensed and certified professionals ready to speak with you to help you achieve your health goals.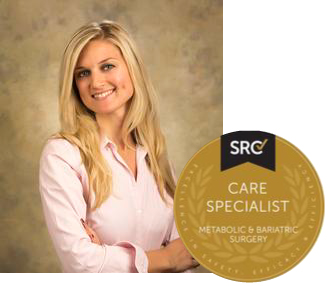 Registered Dietitian/Nutritionist, Certified In Adult Weight Management, Bariatric Care Specialist, Certified LEAP Therapist
Read More
What Our Patients Are Saying
LBS Nutrition has been my guiding light since bariatric surgery. Sari is great and truly cares about my well being. Their advice is always spot on.
A breath of fresh air….. seriously. I met with Sari and not only did she answer all my questions but she put me at ease and made my life and nutritional choices so much easier for me. I would definitely recommend them time and time again.
I so much appreciate your Nutrition guidance. I tried and strayed but I came back and am finally, happily, enjoying healthy food - and seeing results! "Fiber and protein", "water before coffee!" are but a few of the Sari-isms to live by. The menu and grocery list that you personalized for my likes, allowed me to seamlessly shift my meal prep with a few important moderations. I feel better, look better and I repeat, am enjoying yummy food! ❤️ my new nutritional lifestyle!
I can't thank Rachel enough for all her help! After seeing 2 GI doctors and not getting relief, I made an appt with Rachel. Almost immediately she figured out my issue and carefully explained a treatment plan. Within the week my symptoms were alleviated 100%. I could never thank her enough. Also, Catherine who answers the phone and took my copay is super friendly as well!! I definitely highly recommend LBS Nutrition.
Had a virtual session with Sari and she was great - highly recommend Sari. I was looking for someone to guide me on my diet as I am aging and want to do it healthy. In just a week following her diet routine I seem to have a lot more energy and able to feel satisfied when I eat. Thank you so much for your help Sari!
Starting out my wellness journey and speaking to Sari at LBS nutrition was my first stop! She was extremely thorough and listened to my goals and tailor made a program that is sure to work for me as I begin this road to a more healthy me!!! I could not be more pleased with her and the whole group at LBS Nutrition. I am very optimistic with her help I will meet my goal!
My appointment with Sari was amazing. She asked all the right questions and came up with a diet plan that wasn't overwhelming, and would put me on the path to better eating and a healthier gut. Her enthusiasm and love for what she does is evident and has me motivated to stick to the plan.
Sari has helped me reach all of my protein goals so far. Every-time I email her a question she gets back to me very quickly. She is very helpful and I plan on sticking with her for the future. She's just great.